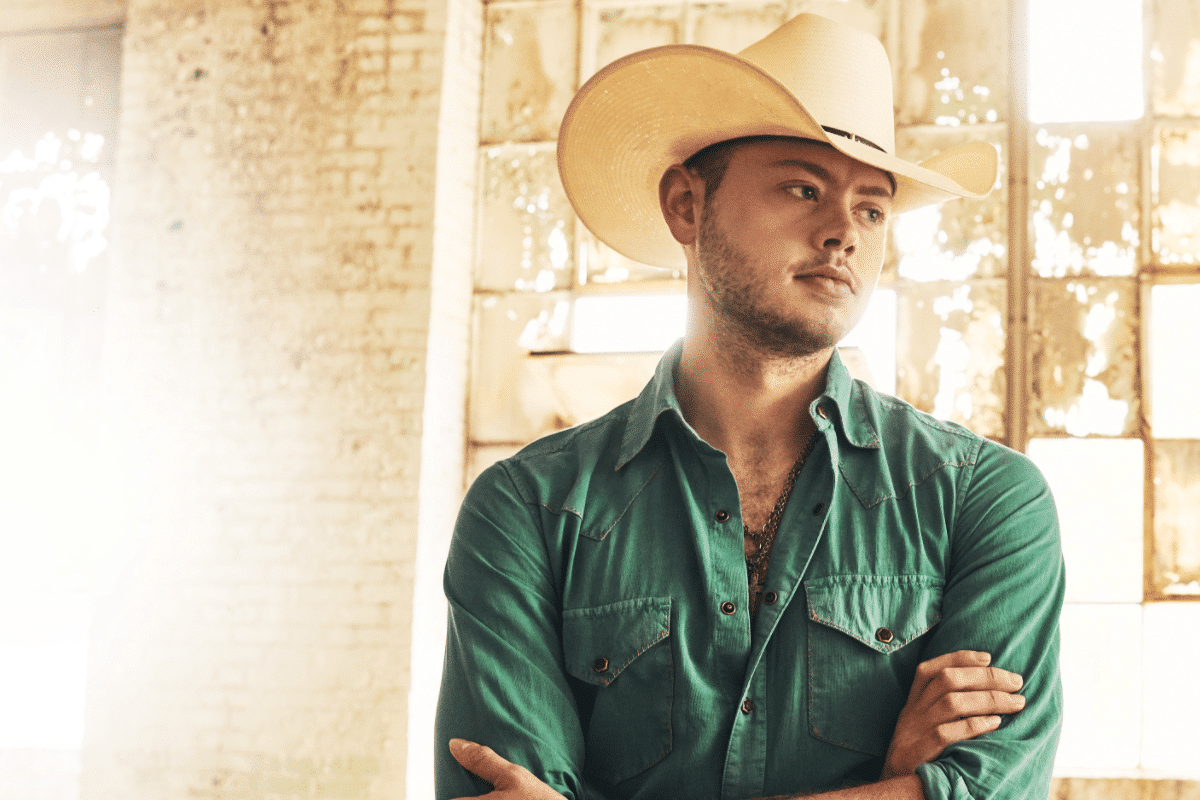 Youth and authenticity are two traits that rarely coincide together.  Add to that equation a voice that is unique and older than the 22-year old man it's attached to and you suddenly begin seeing what all the fuss is about Kentucky's "Golden Boy" Tyler Booth.
Raised around music and the struggles of being in a band. Tyler is hardwired for the music business and it shows in his work ethic.  Born and raised in Wolfe County in the Southeastern region of Kentucky, Tyler has been writing songs and honing his craft for years.  Tyler wrote his first record while a freshman at Morehead State University on a vocal scholoarship.  Unknown to the music programs Dean, he didn't tell anyone of his songs besides his father.  His father secretly had Tyler's music submitted to one of Nashville's finest songwriters, Country Music Hitmaker, Phil O'Donnel.  Phil heard that smooth baritone with an immdiately identifiable southern drawl and knew he had found a young man worthy of his time.  Phil has become a mentor, but most importantly a friend to Tyler.
Tyler Booth released his first EP in 2018.  For the self-titled EP, Tyler and Phil chose six songs that showcased Tyler's unique voice, but still allowed him to be who he is.  For Example, "Hank Crankin' People" is a song that Tyler immediately identified with and it has quickly become an anthem to those in attendance at his shows.  The 6 song EP has taken Tyler all over the US playing shows with National artists the likes of, Luke Combs, Brantley Gilbert, Michael Ray, Colt Ford, Blackhawk, Jerrod Niemann, Joe Diffie, Cody Johnson just to name a few.
Firmly planting his feet in the old stomping grounds of superstar country artists like John Michael Montgomery, Montgomery Gentry, Tyler has made a name for himself as a must-see artist at the famed Austin City Saloon.  His ticket is a hard one to come by and his journey is just beginning.
Tyler is currently recording a full length album with sought after anticipation from Nashville.
Keep up with Tyler Booth:
For Booking:
Management: TYLER BOOTH MUSIC
Phone: 606-362-6139
Email:  [email protected]
Nashville Questions:  Call Philbilly